There's two separate ways to change pricing based on a Product Variant. Let's look at an example with Somerville Cricket Club's One Day Playing Top.
Before we start it is important to ensure that you have some variety of Purchase Options.
1) A way to change pricing can be easily done via Purchase Options. You can change the pricing on a product variant based on what product is selected and is an easier, more straightforward method to do so.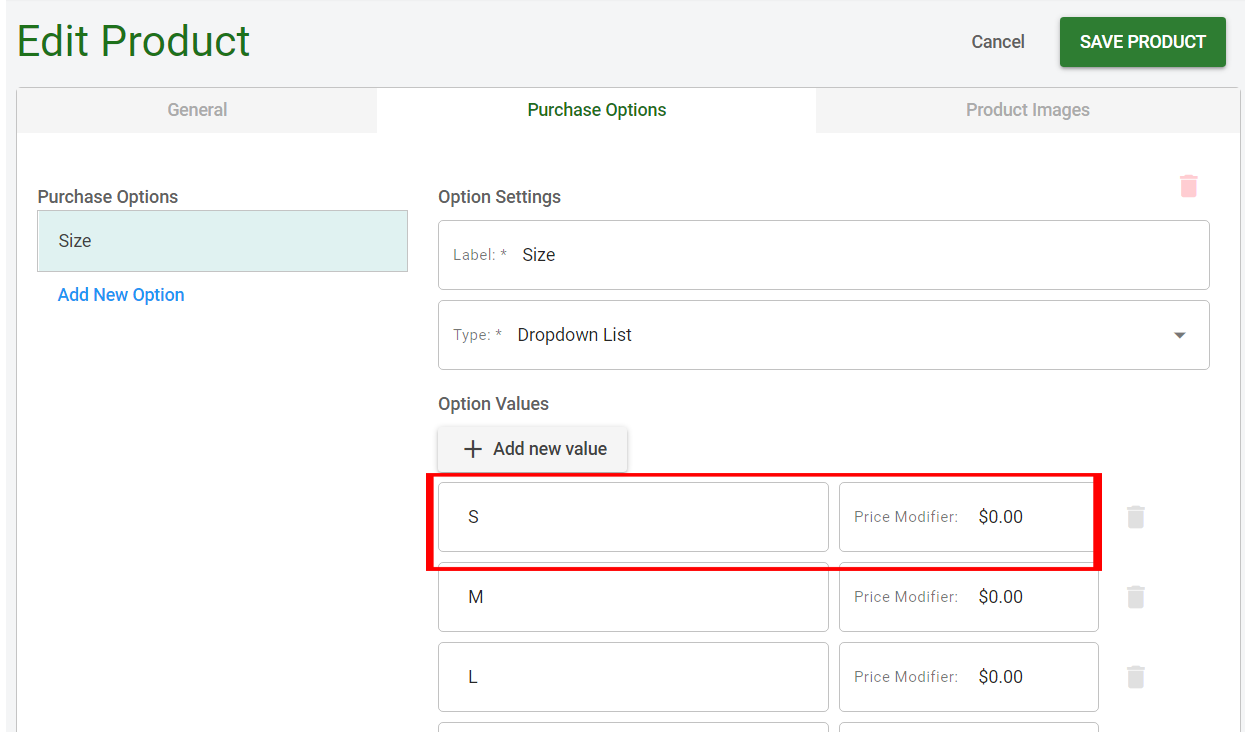 You can charge accordingly per variant (eg. Add more money based on Shirt Size).
2) You can do it from the section in the backend where you can view all of your products. Simply click the three vertical dots where your product is aligned and then click "Manage Product Variations."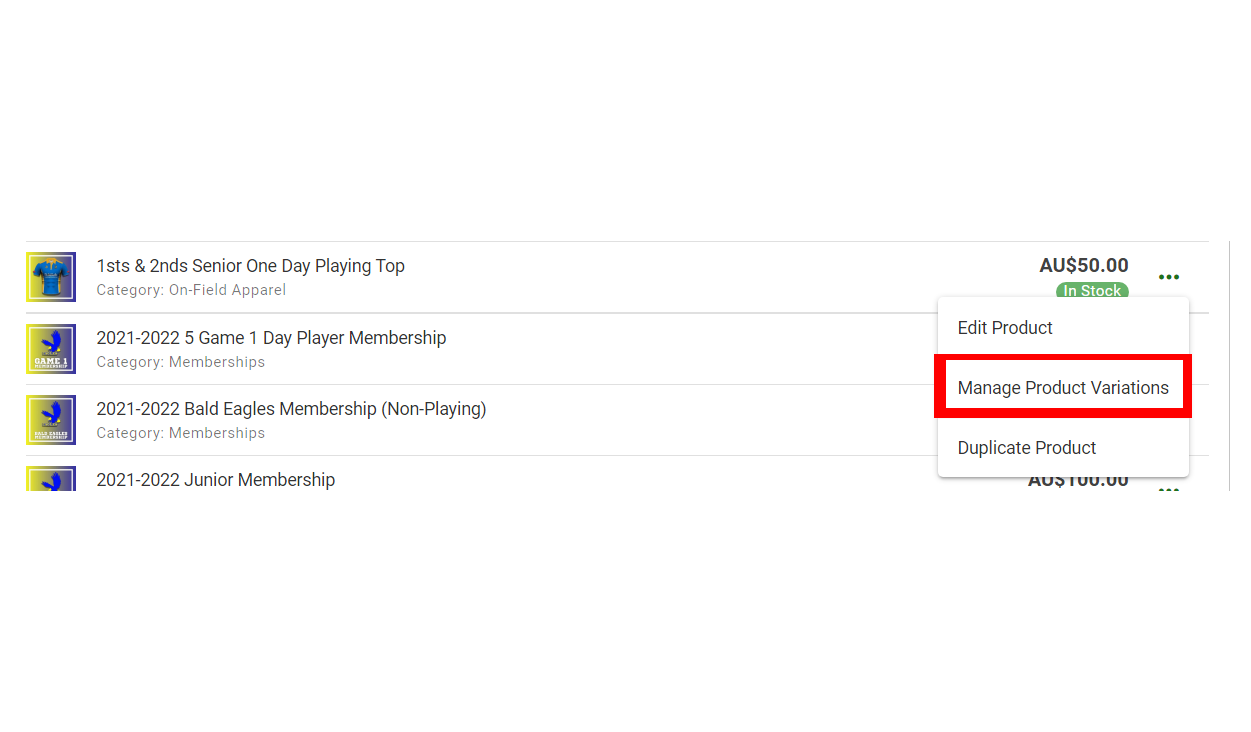 Once that is done, a new window will pop up. Once you click on "Add Variation" and select a variation you wanted to modify, you can adjust the price accordingly.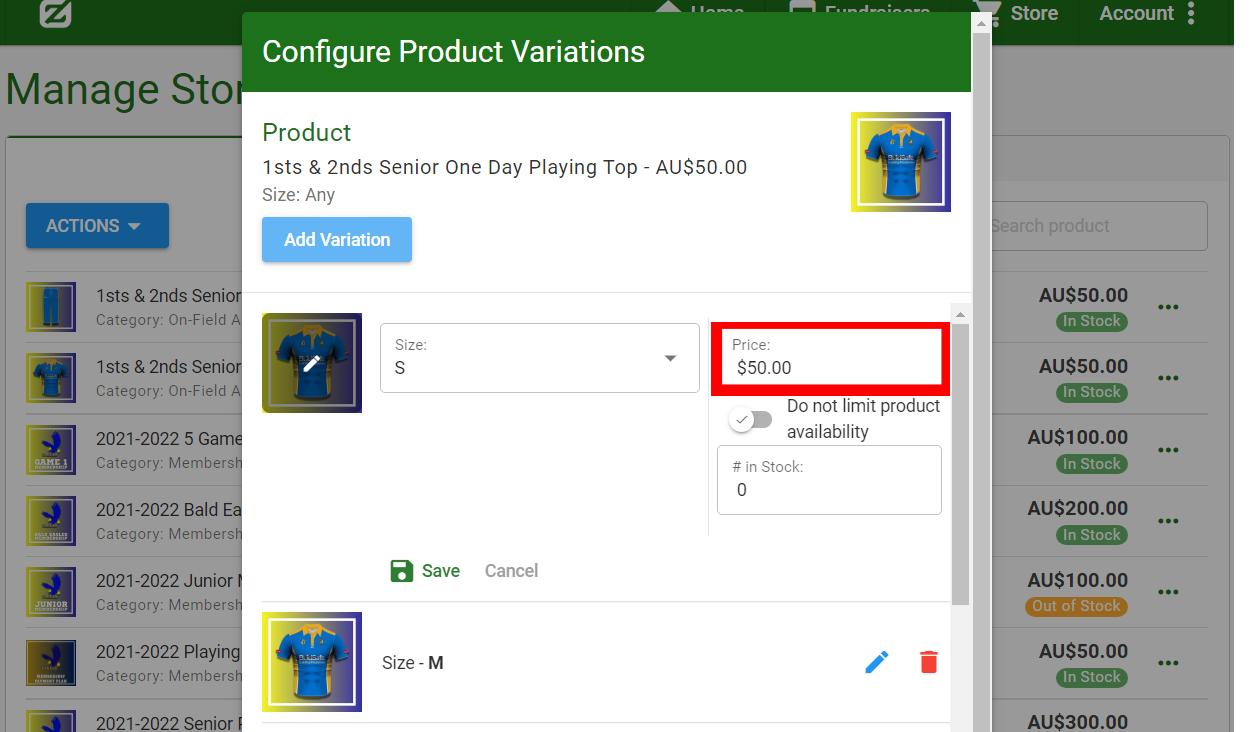 Caution:
When changing prices, please use one method only. Doing both methods with the same price addon will result in both price changes being added up together.