If you're looking for a way to share your product there's multiple easy ways to do this!
1) You can directly link to the product via the backend by simply clicking on a product then clicking "Product Link."
Once you do this, a window will pop up with "Copy Product Page Link to Clipboard." Here, this will automatically copy it so that you can paste it to wherever you want to share your product.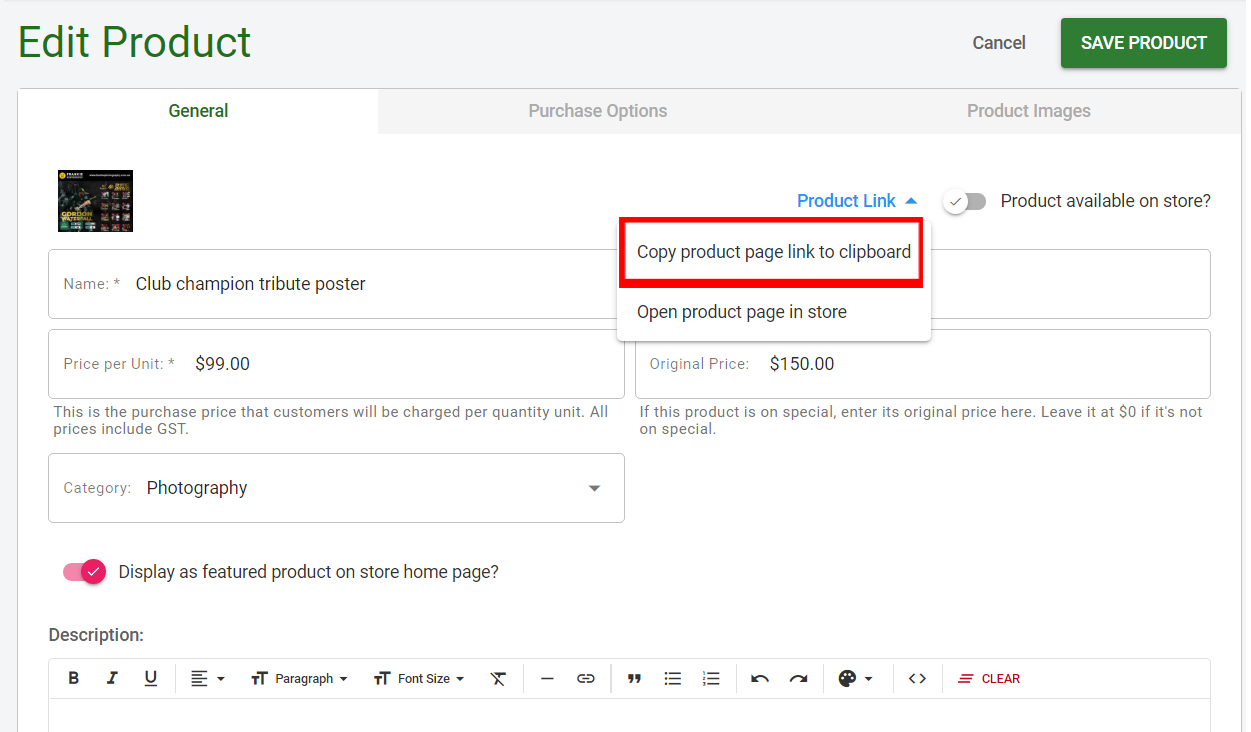 2) If you're looking at the front end of the store, you can directly share the product to your Facebook, Twitter or Pinterest!