If you want to offer a discount on your product (e.g. Have a sale on your apparel), all you need to do is click on your product and adjust the prices accordingly:

Original Price: The Price before you discounted the product
Price Per Unit: The new price you wish to offer to your customers.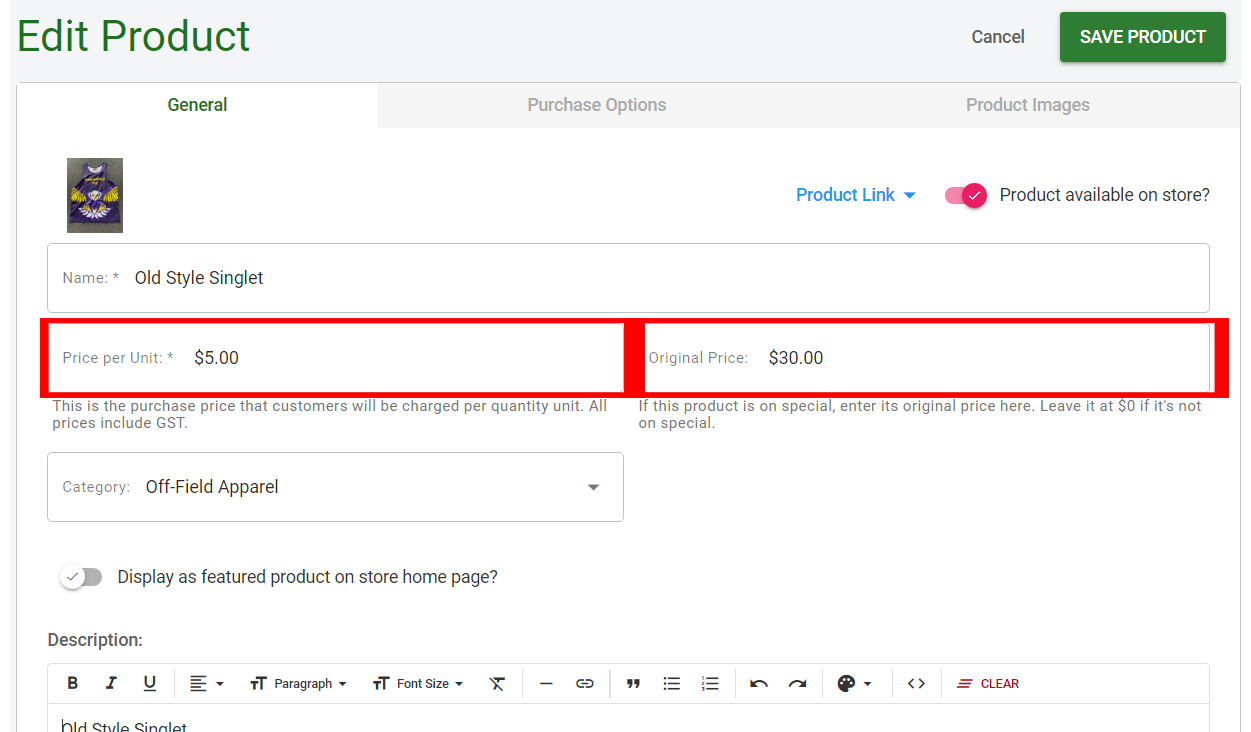 Once you've done those and hit "Save Product", your product will automatically reflect the discount in the store, with a percentage as well as a label.
Note that you can customise your label as well.