You can limit your product stock based on a particular variation.
As an example, let's say you're a club that wants to get rid of some old apparel.
To start off with, when you're viewing all of your products under "Manage Store Products", hit the three horizontal dots on the right hand side of your product that you want to limit. Once you've done that, click onto "Manage Product Variations."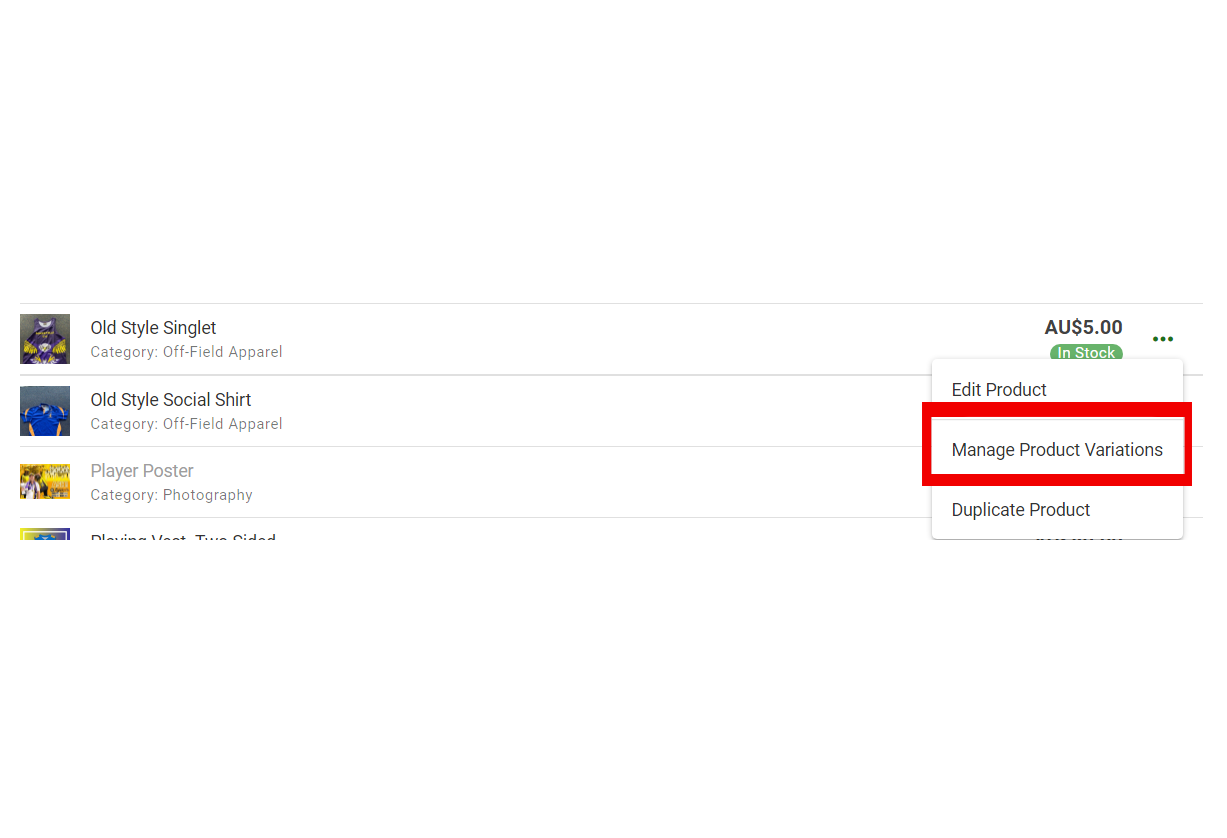 Once you've done that, Add all of your necessary variations with the "Add Variation" Button. Once you've added in particular variations, untick "Do Not Limit Product Availability" and you can input the particular amount of stock you want to sell with each product size.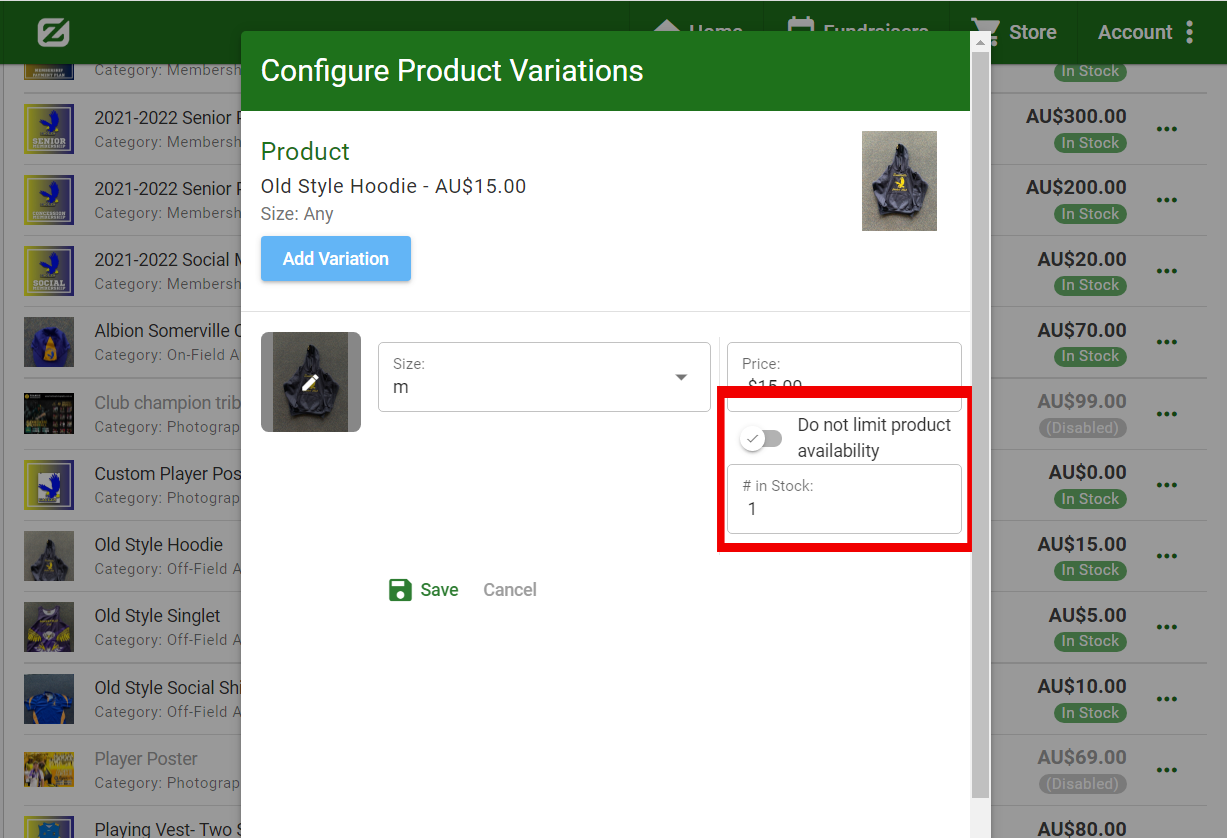 This will automatically reflect like so in the store.