You can add different purchasing products to your store based on what your product's needs are.
To add a new Purchase Option, simply click on the product you want to modify, go to the Purchase Options Tab and hit "Add New Option."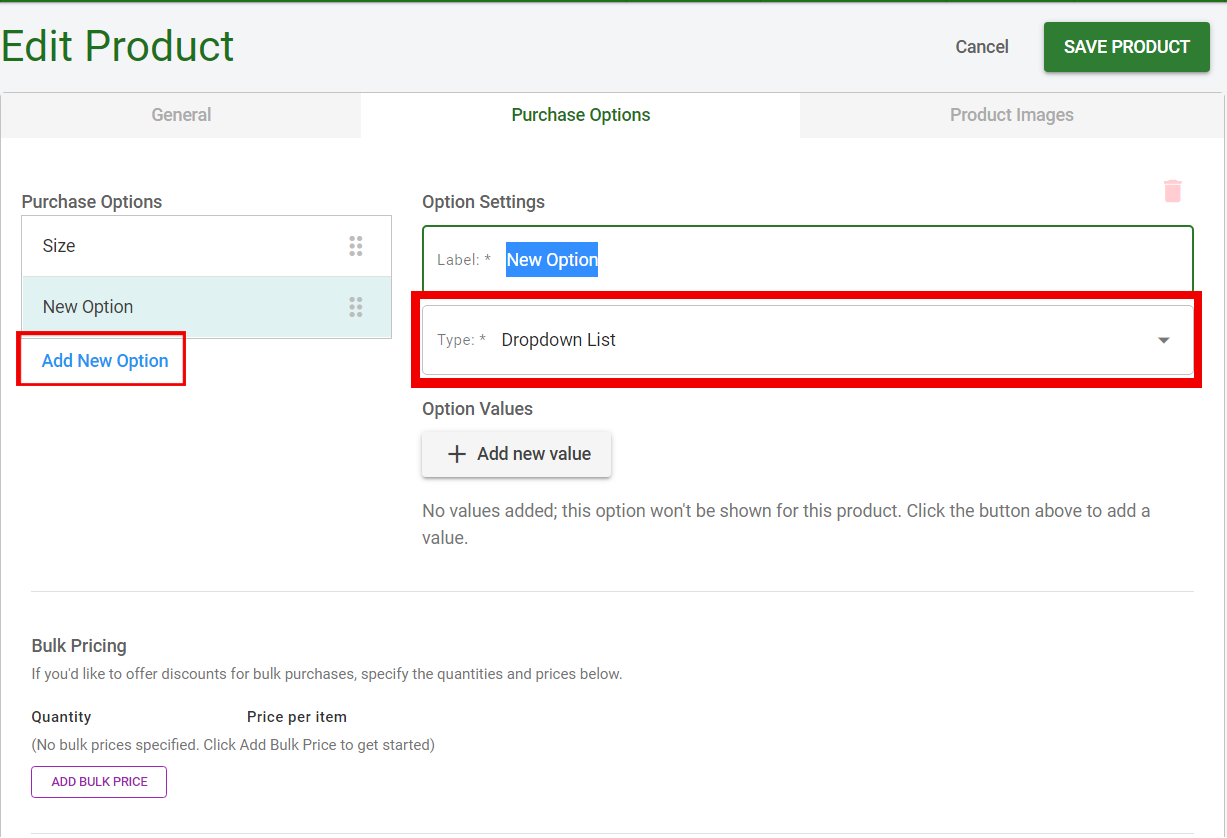 If you're unsure as to what you can use each custom field for, here is what's recommended for each of the available options that appear when you add a Purchase Option:
Dropdown List/Radio Buttons - This is recommended for if you wanted to promote different sizes for your product, different set variations, add-ons, etc.
Single Line Text Field: This is good for any products that are custom made, where you may require a specific name of a person.
Multi-Line Text Field: This is mostly preferred for any custom made products where a description may be required, or for your customer to go more in-depth.
You can add as many choices as you want with each Purchase Option by adding "Add New Value".