When you add a new page to your website, please ensure that you select "Hero Bannered Page".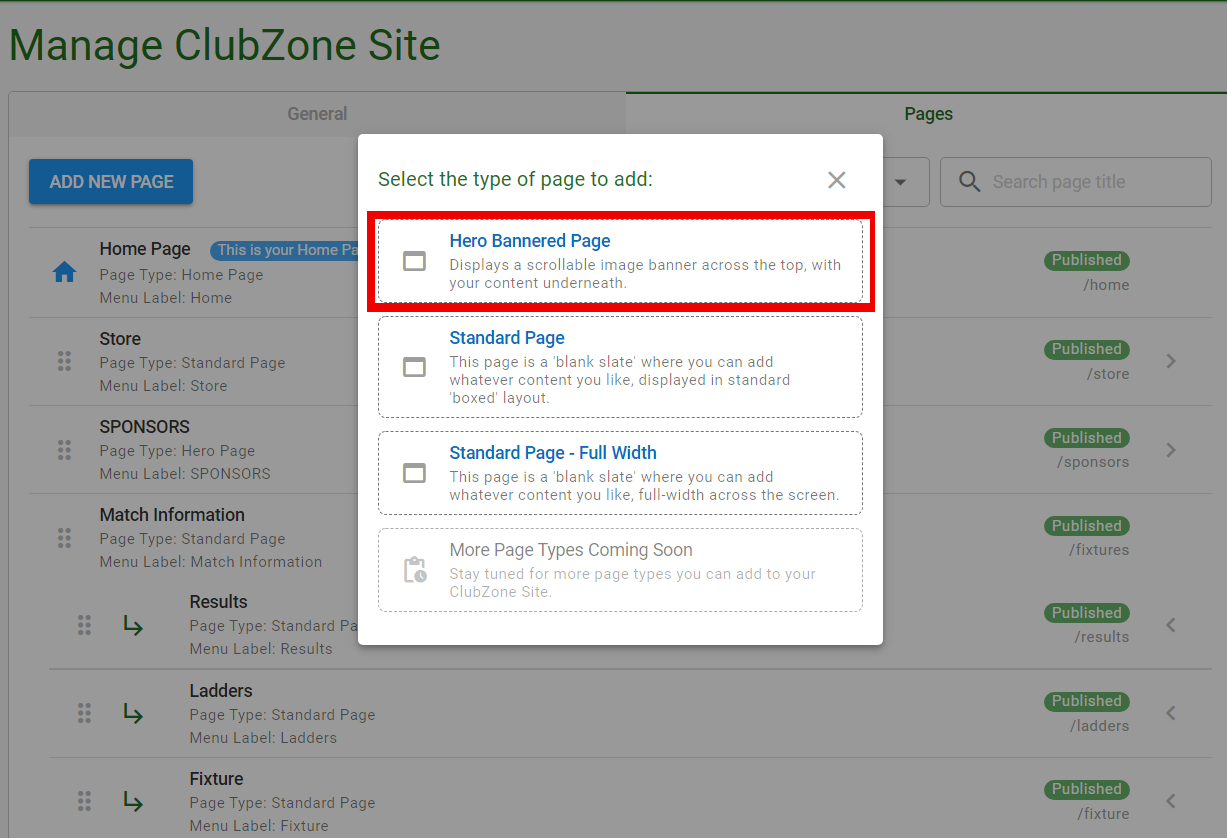 Once you've done that, your page will have a banner on it. Note that you cannot change your page type once it's been created, so ensure you want your page to have a banner before proceeding ahead.
Your Home Page will automatically be considered as a Hero Bannered Page.