You can edit your sectioned content by simply clicking on the section if you want to edit the content within that block.
If you wanted to move/allocate the content elsewhere, all you will need to do is hover over the content and simply click the arrows as you see it fit to move it up or down.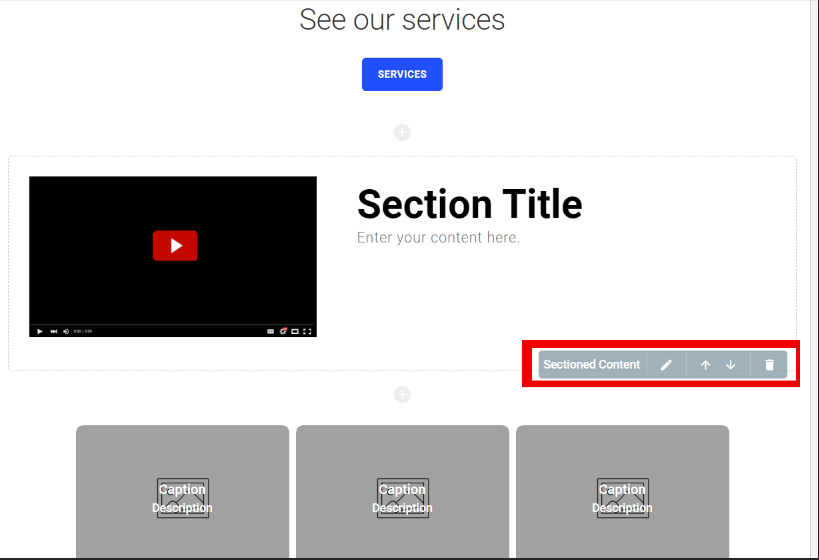 To delete the sectioned content just simply click the trash can.