You can feature sponsors by using the 'Sponsors' Tab.
This integrates within your list of sponsors within the ClubZone backend, where you can pick and nominate any sponsors you want to feature and provide a description of what their role is.
You can also add new sponsors from the sponsor dropdown by selecting 'Create New Sponsor'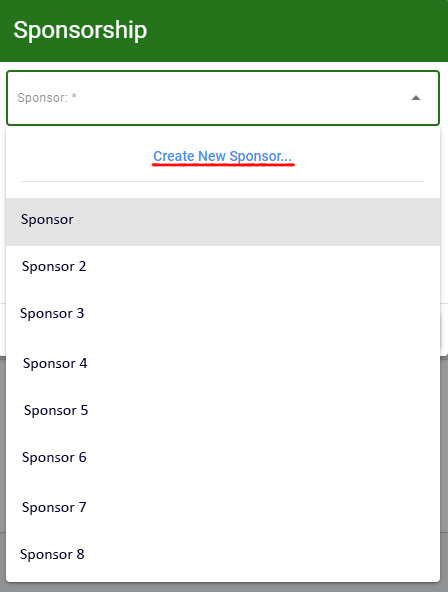 Here you can enter the details of the sponsor and choose whether or not you want to display the sponsor on your store page and your ClubZone website.